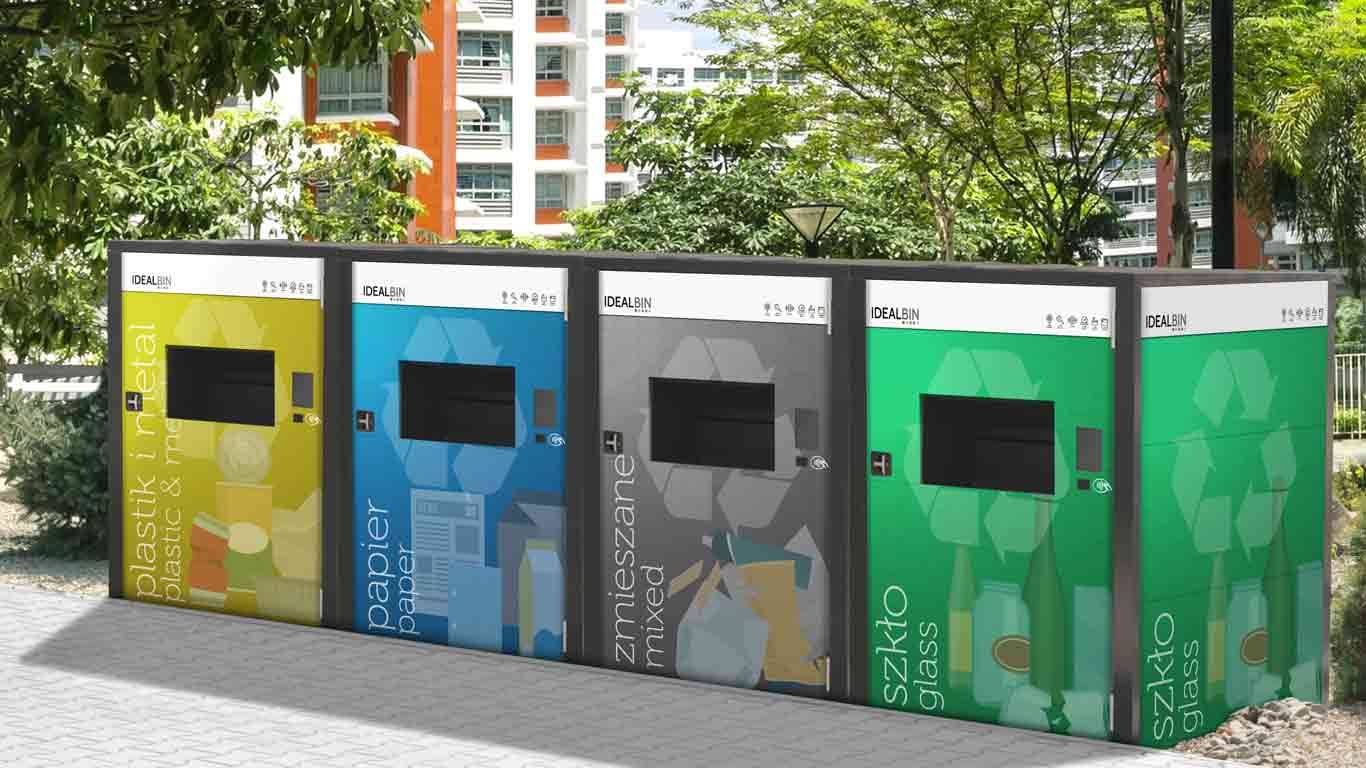 Slide 1
Waste segregation problems came to an end
Bins
We have combined advanced IT technologies and an ecological approach to create the perfect waste container.
Slide 1
Intelligent waste container
Bins
Discover the most modern waste management system for housing estates, communities and housing cooperatives and entire municipalities.
Intelligent bins – for who?
---
Who needs intelligent bins?
For inhabitants, property developers, local autonomies, communities. For everybody.
Bins developed by us respond to the needs of inhabitants, property developers and public administration representatives. We have combined ecological approach, robust materials and cutting-edge information technologies to create the perfect trash can!
Gone are the days of overflowing trash cans, unpleasant odors and pests! Our containers are not accessible to members of the public, and they reduce the risk of fines for improper waste disposal or higher fees. At the design stage, we considered the needs of people with disability, visual impairment and the elderly, as we wanted to create a product that would be accessible for everyone.
Capacity of intelligent bins
Our containers have the biggest size on the market – it amounts to 1100 liters, which eliminates the overflowing garbage issue. Inside, the garbage is constantly weighted, and the built-it compression system allows for compressing trash to reduce its volume.
Access control
The users receive individual access passes – physical or virtual – which makes it impossible for members of the public to access the containers. Moreover, the bins have fill-level sensors, which help optimize the frequency and order of waste removal.
Effective waste segregation
We believe that knowledge is key in proper waste segregation. That's why we also offer access to user panel, where you will find information regarding the effectiveness of segregation or the amount of trash we produce.
We are also driven by ecology, so Idealbin containers can be powered by energy from the built-in solar panel. Moreover, the bins have green roofs, which improves air quality and eliminates unpleasant odors.
Esthetics of intelligent bins
We believe that waste collection and segregation can be not only effective, but also esthetic – the appearance of the containers can be easily adapted to the environment where they will be located. When needed, they can be moved to another place. Do not hesitate – Idealbin garbage cans are a solution to your garbage problem!