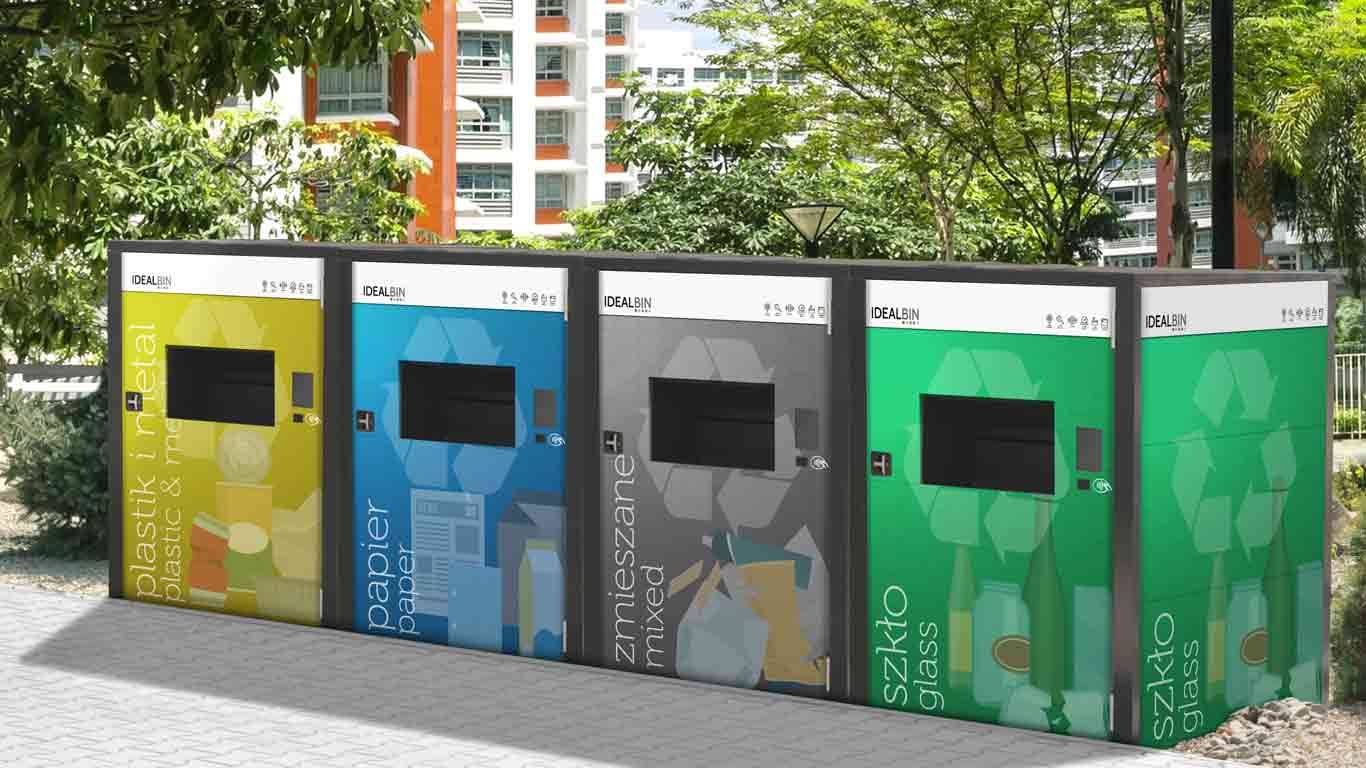 Slide 1
Idealbin - bins for the future
Idea
We undertook to solve the problem of waste management by combining experience and technologies with a passion for ecological solutions.
Slide 1
Idea
The problem of proper waste management is finally solved. A combination of automation, artificial intelligence and ecological passion.
Intelligent bins – why?
---
Why do you need intelligent bins?
People usually unequivocally declare their commitment to the idea of recycling and waste segregation. Oftentimes, however, inadequate waste management system makes it impossible to follow the rules. Ill-designed trash sheds, infrequent waste collection, lack of education concerning ecology, as well as trash sheds inaccessible to the disabled or elderly – the problems build up like the waste itself.
Idealbin proposes solutions to existing problems. We decided that the systemic approach would work best – to this end, we conducted a thorough analysis of technologies applied in other part of the world. We have not found a solution that would meet all the requirements, so we have set out to create one on our own.
During the development of Idealbin, we were guided by information provided by local government units, building management and inhabitants. They pointed out to us the sources of the problems – high fees, scarce waste collection, large area occupied by containters… We decided to solve the problems regarding not only waste management, but also the communication with waste removal companies.
Our system is an answer to the issues affecting the modern world. We combine ecology and cutting-edge information technologies to make waste segregation easier and increase the effectiveness of waste management. Idealbin allows to save space and time, proving that sorting your waste can be a pleasure!